Diversity, Inclusivity, and a Homecoming at the SIGGRAPH Asia 2017 VR Showcase
Written on November 23, 2017 - 20 minutes read



I've been in my role as the SIGGRAPH Asia 2017 VR Showcase Chair for a little more than a year now, and it's dawned on me how much refinement was required to achieve the vision and goals that my committee and I have set out to pursue. A big part of that process has involved listening to the community's concerns and needs, be they from the VR/AR community, companies, and organizations, or from the local regional communities who are invested in this technology and their ecosystem. While it's very hard for me to want to get back into a daily routine of having early morning and late night phone Skype sessions (I've had plenty on my almost 4-hour roundtrip commute between Berkeley and the South Bay alone), I'll miss the camaraderie, trust, and friendships that played a big role in building this program and are the foundation of success for this year's VR Showcase.
I am really grateful to have had the pleasure for working and bringing in some amazing folks, and I am hoping that I'll have the time and energy to write out a series of posts about their contributions to the program and why they and their work is part of this Showcase.
Why Diversity and Inclusivity is Important for the VR Showcase
Whenever I am asked about the SIGGRAPH Asia VR Showcase goals, I always tell people that the first thing I am invested in is to have a diversity of representation for topics, applications, and voices within the space. I believe it's incredibly important to do so, especially with immersive technologies. The thing that worries me about how VR and AR is perceived in that we as society are looking at these technologies and their potential from a time slice that is very short-term, which makes how we decide to use and discuss these technologies narrower than they should be.
We likewise stigmatize the use of VR and AR based on our preconceptions, For example, I've heard people snicker and make fun of VR pornography, and while I get that there are folks who are using the medium in the manner we perceive them to be used, using those perceptions to stigmatize and trivialize serious discussion about virtual adult experiences does a disservice to the fact that these experiences can also be used as therapeutic tools for the physically abled and emotional disconnected. If we can't have considerate and mature discussions around how these technologies can alleviate these issues, it narrows about our ability to address and build solutions for these issues as a community.
It's also very hard to naturally have diverse representation when access to technology is strongly tied to socioeconomic disparity. The latter affects how awareness, education, and resources are made available to developers, artists, and practitioners in developing areas or who are in economically limiting circumstances, which in turn limits the number of role models, advocates, and leaders who would otherwise exist given equal access and opportunites.
I once had a conversation with someone who told me that the quality of work for VR/AR in Southeast Asia isn't great and shouldn't be something we should showcase. I disagree with this philosophy because it means that we as a committee would immediately be putting barriers to access and recognition without evaluating the work in the context of its holistic value. Not doing so does a disservice to other developers who do great work but cannot afford the best materials to fairly evaluated against other submitters that have high quality production content and resources because they can afford it. These circumstances can, in turn, deny a potential developer's ability to attend a conference like SIGGRAPH Asia, where they can learn from their peers, provide a new perspective, and make relationships and connections to better their craft.
I believe it is our responsibility as a community to enable each other to grow and learn from our collective experiences. I believe that, on my end, this can be done through the learning resources that ACM SIGGRAPH as an organization and conference can provide. Doing so is in line with the goal of the Association of Computing Marchinery to disseminate education for computing and to have a positive impact in society. This is why we've made this a particular consideration for this year's VR Showcase, and why I am exceedingly proud to represent content from a wide range of topics and leaders that allow for us to discuss the bigger and more comprehensive picture of VR and AR are going and how the community is using the medium to share their stories.


Mia Tramz (Managing Editor of LIFE VR)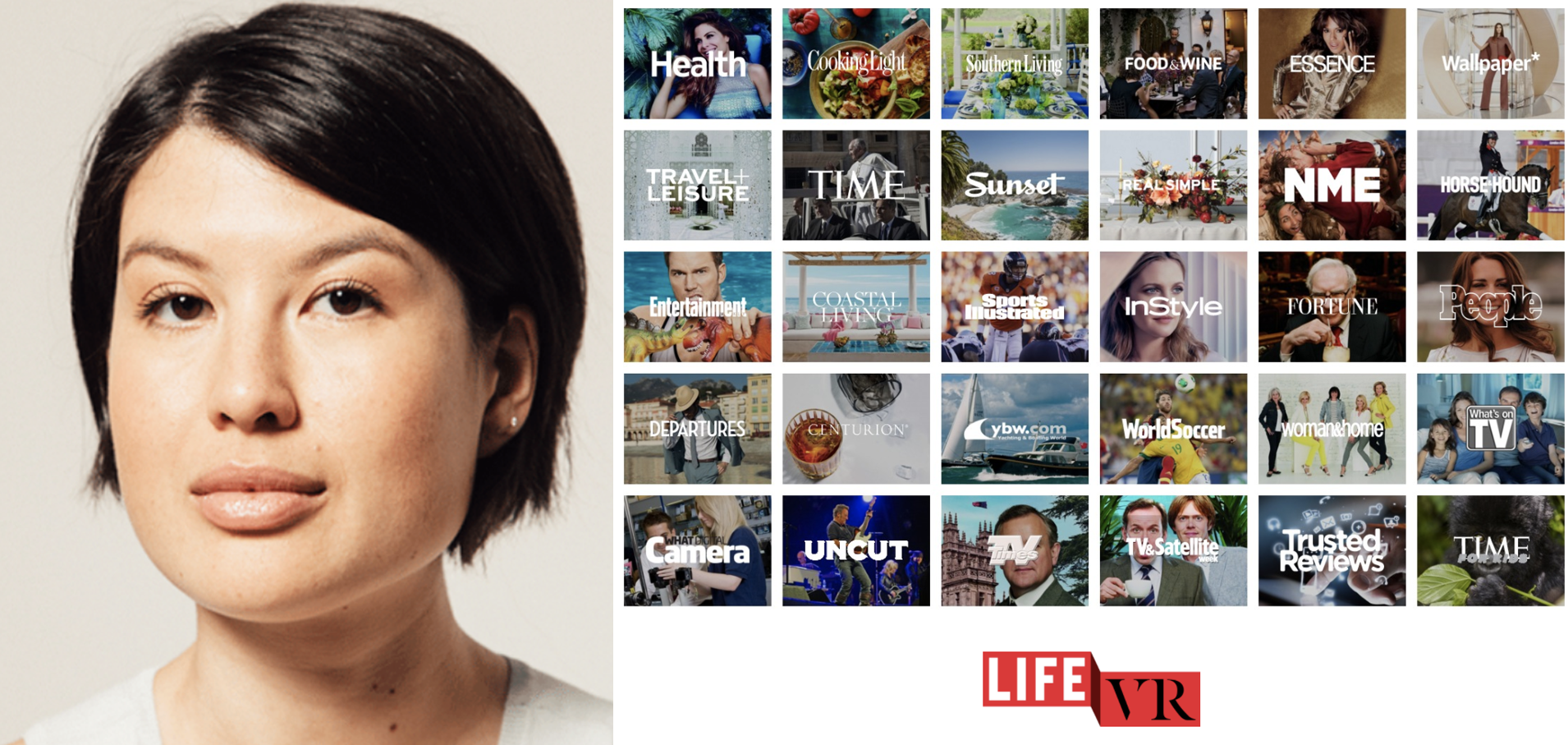 I'm really excited that the SIGGRAPH Asia VR Showcase Committee was able to invite Mia Tramz, the Managing Editor of LIFE VR, to open the SIGGRAPH Asia VR Showcase Talks program. It's a great opportunity to hear how a global media platform perceives the role of immersive technologies as storytelling and journalistic tools, with an overview of going over LIFE VR's portfolio of VR and AR content across their 30+ titles covering breaking news, documentary 360, education, and relaxation/therapeutic pieces among others. She will also be discussing business and production strategies that have been implemented to deliver quality immersive media on their platform, which I believe is something that we should discuss as a community if we are to pursue immersive technologies as a consumer product.
A few months back, I asked for her personal perspective on the matter. To quote, "As a woman of Filipino descent, I've been proud to lead the charge in both virtual reality and augmented reality for Time Inc. After leading TIME.com's photo and multimedia team, I was given the challenge of launching LIFE VR, Time Inc's company wide virtual reality brand and tasked with developing a strategy to enter into the market for one of the world's leading media companies. The learnings I've acquired in the last year and a half - from launching the brand itself, training our sales staff, producing and distributing nearly over 20 experiences, adding AR to our capabilities, and, more recently, developing new non-advertising based revenue streams for both technologies – are learnings that I believe are important to any company that is either looking to incorporate immersive technologies into their offering, or for those who have entered into it and are finding their way."
I had a chance to catch up with Mia over coffee last September, and she's not only a lovely person but also a great advocate for how these technologies can be used to connect with, educate, and engage communities. I'm deeply grateful that she was able to take time to come to SIGGRAPH Asia, and I hope you'll have an opportunity to get to know her through her work and in person at the conference.
To VR or Not to VR: Developing VR + AR Strategies for Media Companies
Date/Time: 27 November 2017, 11:00am - 12:15pm
Venue: MR 212&213
Location: Bangkok Int'l Trade & Exhibition Centre
Presentation Summary: Facing increasing financial headwinds, many news and media companies are asking whether or not to incorporate virtual reality - and more recently, augmented reality - into their offering. Mia Tramz, Managing Editor of Time Inc.'s LIFE VR, launched a new immersive brand for the media giant in September 2017. Her insights into the development of both content and strategy for these two new mediums take into account the risks and real hurdles media companies of various sizes might encounter, and the variables a company should weigh before investing in either technology.
Biography: Mia Tramz, LIFE VR/Time Inc.
Mia Tramz is the Managing Editor of LIFE VR, Time Inc's company wide virtual reality initiative. Since joining TIME as an Associate Photo Editor in 2013, Mia has embraced immersive digital storytelling in many forms, culminating with her involvement shaping the editorial voice of Time Inc.'s new VR brand, developing and producing VR and AR content across the media company's 30+ titles. LIFE VR launched as a multi-platform virtual reality brand in September 2016.


James Fong (CEO of JauntVR China)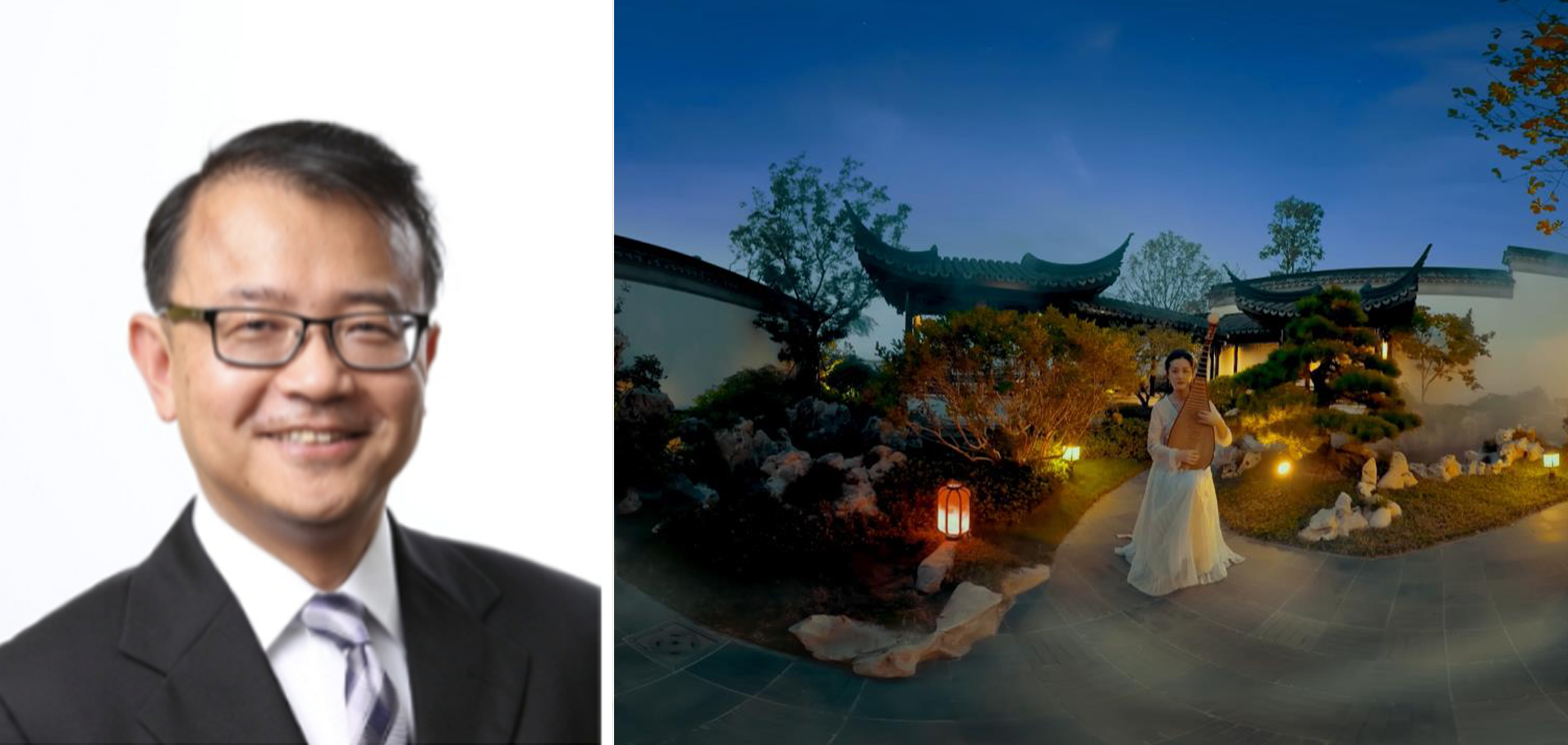 When I first heard that JauntVR China's CEO James Fong was coming to give a production session about Tsai Ming-Liang's the Deserted, I asked the Computer Animation Festival Co-Chair about the possibility of connecting with him to give a talk on business practices and perspectives on VR film production in China. I believe that having this discussion is critical to understanding a differing perspective and experiences that come with creating content for the Chinese VR market, which is an ecosystem that isn't as discussed or understood from the outside.
I believe that James, with his experience as a leader in the industry with leadership stints at Oriental Dreamworks, Amazon China, NBA China, and Microsoft China, would have the wisdom and experience to guide our attendees and provide a better understanding of how content can be created for the world's biggest market. In addition, James and his team have been gracious to showcase "Amazing China" as part of the VR Showcase's Full Dome program, a 360-degree piece that was used as part of Microsoft's launch for their MR headsets this past October.
The New Era of VR
Date/Time: 27 November 2017, 11:00am - 12:15pm
Venue: MR 212&213
Location: Bangkok Int'l Trade & Exhibition Centre
Presentation Summary: James Fong, CEO of JauntVR China, will discuss key topics about the VR market in China. In his presentation he will go over a brief overview of VR history and the progressive evolution of VR market in China, the market difference between China and rest of world including distinct uniqueness of the Chinese VR market, how JauntVR defines the new era of VR in China and their business strategy to meet those requirements.
Biography: James Fong, JauntVR China
Since August, 2016, James Fong has been appointed as the CEO of Jaunt China, heading up Jaunt VR's operation in Greater China. He knows entertainment, sports as well as hi-tech well with more than 20 years of leadership and management experience in these industries. Before working at Jaunt China, James Fong was the CEO of Oriental DreamWorks. During his tenure, Kung Fu Panda 3, produced by Oriental DreamWorks, became the first animated film co-production with an American company in China. Previously, his contribution to the development of seller service and advertising of Amazon China, has attracted thousands of Chinese online retailers to the largest global internet-based retailer in the world. From 2007 to 2010, James Fong served as the Managing Director of NBA China, responsible for performance venue and the development of NBA league game. Before 2007, as the Managing Director of Microsoft China, James Fong was in charge of 165 million investment funds of Microsoft in China, as well as sales and promotion in 32 cities among 17 provinces.


Christine Berg (Writer and Director of Wonder Buffalo)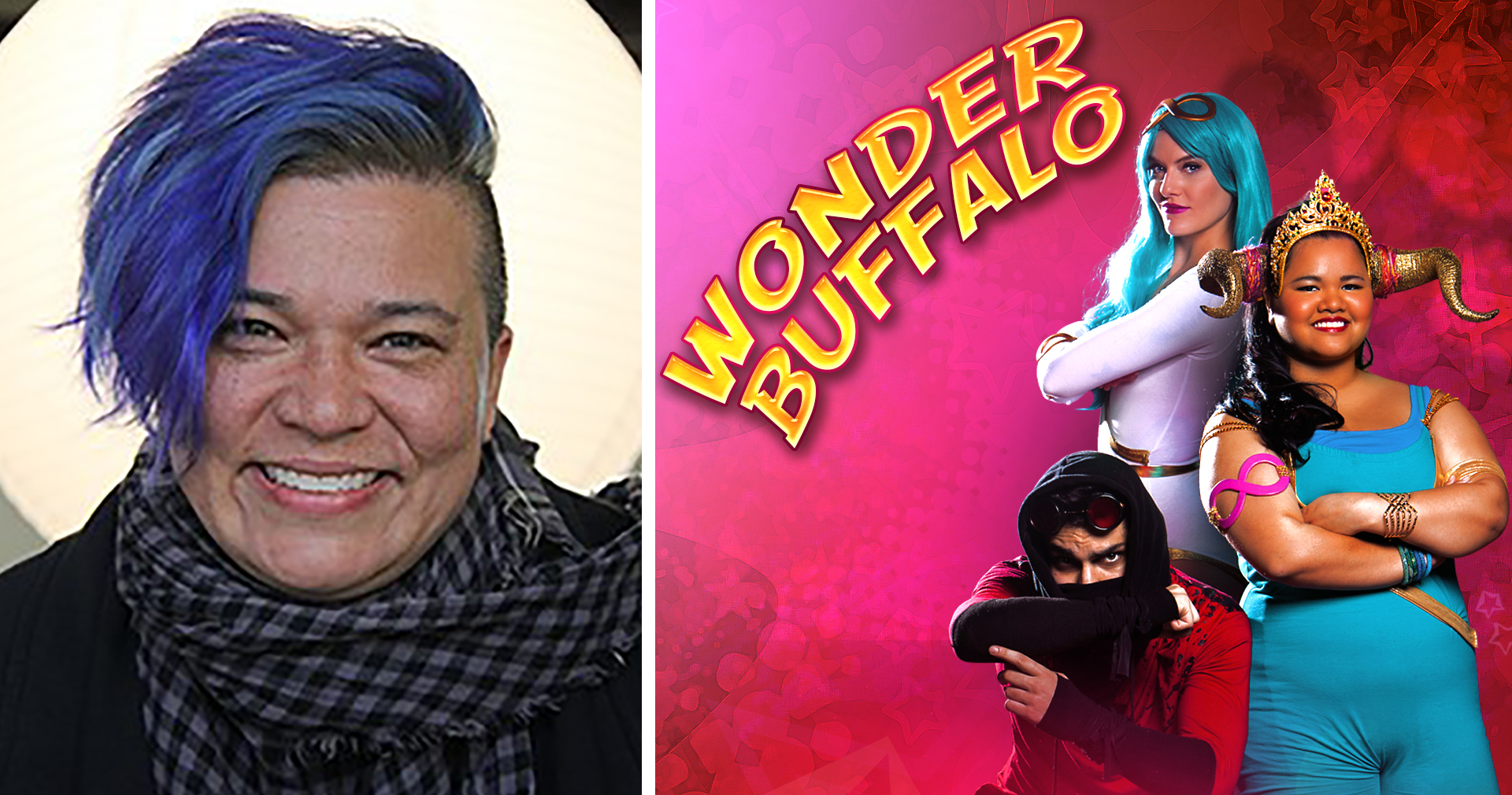 Out of all the speakers with whom I have worked with and have championed to come to SIGGRAPH Asia, Christine Berg is the one presenter for whom we have fought the hardest to bring. Her voice and presence as part of the SIGGRAPH Asia VR Showcase Talks will have the most personal and deepest connection with the Thai community.
I had the opportunity to speak with Christine multiple times throughout the SIGGRAPH Asia planning process, and I ended up having a better sense of her background and why the creation and distribution of this particular work is vital. Wonder Buffalo is a semi-autobiographical story about her experiences dealing with cultural diaspora and body dysmorphia, which are issues that are rarely (if not at all) covered in as a VR film experience. From what I understood, this is particularly relevant to women in the Thai community where there are high expectations to fit within a certain definition of feminine beauty, and there is a lot of pressure to conform to those rigid standards.
Wonder Buffalo is all about be defying those expectations and being proud of who you are, regardless of how you look or who people perceive you to be. It is a story not letting your mind bully your body, ending with a positive message about empowerment as told with the sincerity and heart of someone who has lived through those experiences.
Equally important is the fact that Christine has not been back to Thailand in a very long time, and this will be her homecoming to revisit her roots and her family, the stories of which greatly influence her journey in creating Wonder Buffalo. For the VR Showcase Committee, it's important to have fought for her inclusion into the conference programming and to bring her home. There are very few women of color who are filmmakers and creators in the VR production ecosystem, and Christine carries a certain uniqueness to the table because of her background and her struggles. If VR is meant to be an empathy machine, it also has the ability to communicate new experiences and share stories that we would otherwise not have the perspective for, and Christine's work represents the value of having such an stories told and showcased at SIGGRAPH Asia.
I am incredibly honored to be part of the journey to bring her back home.
Wonder Buffalo
Date/Time: 27 November 2017, 11:00am - 12:15pm
Venue: MR 212&213
Location: Bangkok Int'l Trade & Exhibition Centre (BITEC)
Presenatation Summary: A live-action coming of age story, Wonder Buffalo follows an overweight first-generation Thai-American teen who dreads her duties as a daughter. She runs away from home to attend a local cosplay event at her favorite comic book store. Along the way, in her imagination she battles monsters, superheroes, and annoying school bullies, ultimately preparing her for a battle against her most powerful nemesis—her mother.
Wonder Buffalo: The VR Experience is an interactive, room-scale HTC Vive experience that incorporates photogrammetry, volumetric video, responsive audio and interactivity with CG assets. The piece centers on the social message of body positivity and using artistic creation as a means of personal empowerment. After witnessing an overweight Thai-American teenager suffer verbal abuse from her overbearing mother about her weight, the user is challenged to transform the space around her into the fantastical realm of her imagination, which is fed by the cosplay culture and comic book art that she both idolizes and creates herself mixed with her Thai heritage.
Biography: Christine Berg, University of Southern California
Christine was born in Thailand, raised an army brat, and served eight years as a Russian linguist and Blackhawk helicopter crewmember in the American Army. She holds an MFA in Film and Television Production from USC. Her current film "Wonder Buffalo" was developed by Christine and her partner Simon Shterenberg at the Writers Guild Foundation's Veterans Writing Program and granted the 2016 Innovative Technology Award from the Entertainment Technology Center at USC which gave them an opportunity to make a short movie and an additional VR project. Wonder Buffalo: The VR Experience was a finalist in the Television Academy's new juried Emmy category for 2017 - Innovation In Interactive Programming for an Emmy. It premiered at SXSW and has also shown at Tacoma and AFI film festivals. Netflix acquired the dramatic feature BURNING SANDS co-written by Christine, which premiered at Sundance 2017.


Sophie Ansel (VR Film Director and Producer of Out of the Blue, Human Rights and Environmental Activist), Christophe Bailhache (Co-Founder and Head of Seaview 360, The Ocean Agency)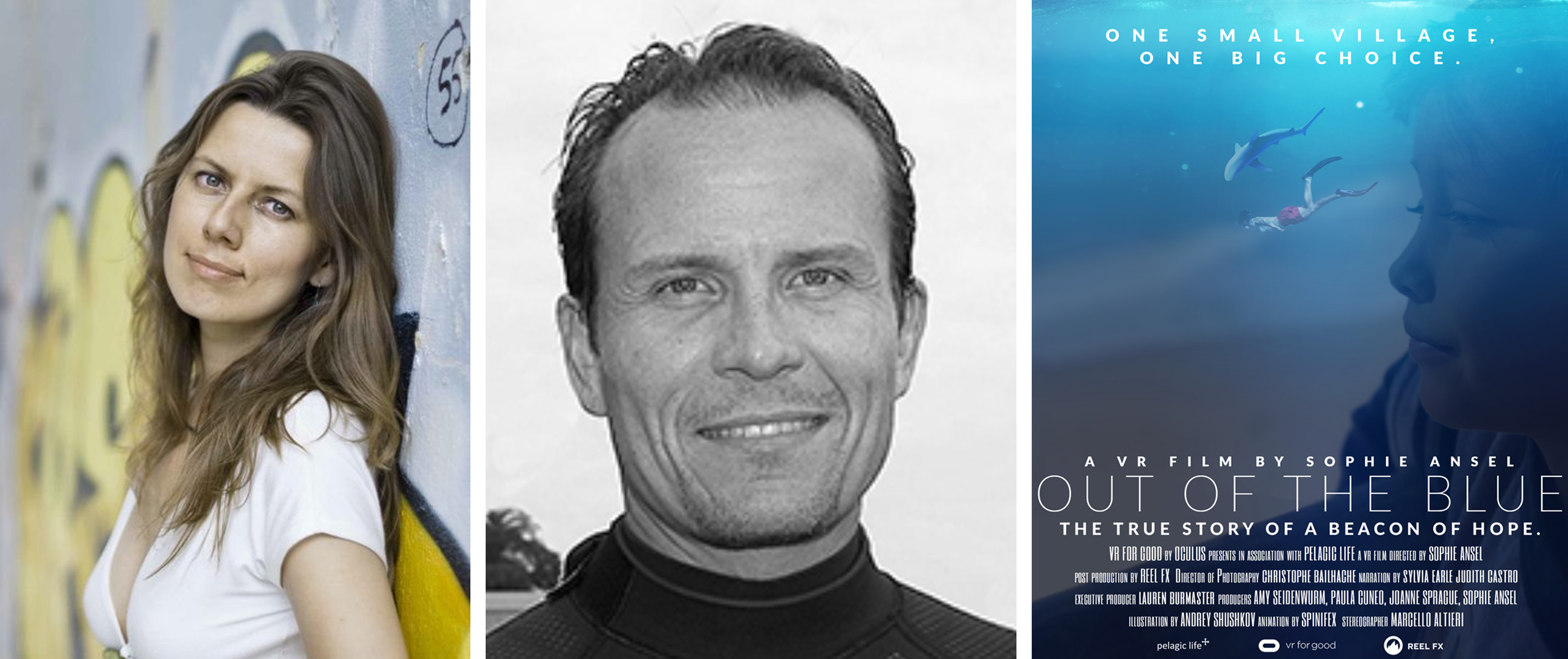 Another one of our efforts for this year's showcase is to push content to examine how VR and AR can be used for social impact and advocacy. I have had the pleasure of communicating with both Sophie Ansel and Christophe Bailhache over the latter half of the year to see how we can bring their work to SIGGRAPH Asia. I am incredibly pleased to be able to have them present their process behind the 2016 Oculus VR for Good piece "Out of the Blue" at the conference.
As someone who grew up as a scuba diver, I've seen how the effects of overfishing, pollution, and unethical fishing practices have devastated the coral and marine life ecosystems in Southeast Asia. Such practices have effectively devastated several regions where natural coral reconstruction to return to their previous states could takes tens if not hundreds of years, and have resulted in toxic effects on animals living in the sea. As such, building awarenes and promoting marine conservation efforts is critical towards slowing and even stopping these effects from depleting our ecosystem.
Sophie and Christophe are incredibly talented cinematographers, and are deeply passionate and active about marine conservation initiatives. Their work showcases how their piece was created, and how their efforts can make an impact towards the telling the story of the ocean and who live and care for it.
Out of the Blue
Date/Time: 27 November 2017, 11:00am - 12:15pm
Venue: MR 212&213
Location: Bangkok Int'l Trade & Exhibition Centre (BITEC)
Presentation Summary: You only protect what you love. You only love what you know. This is the drama for our oceans. Covering 71% of our planet, they are ignored, feared, trashed and abused. 99.9% of us have never dived. Now is the time… Never has a tool been so apropriate than VR to reconciliate Humans and Oceans.
Biography: Sophie Ansel, Oculus VR for Good Film Director (2016)
Sophie Ansel is a storyteller and adventurer, delivering stories through the medium of film, Virtual Reality, journalism, books and novels, radio and documentaries. She has a deep love for exploring different cultures and defines herself as a human rights & environmentalist advocate. Her many experiences in places all over the world have led her to discover values of courage, solidarity and nobleness in people deprived of power and of voice, yet armed with an incredible resilience and will to survive. Sophie has investigated issues such as human trafficking & slavery in South East Asia and has campaigned & denounced the genocide of the Rohingya in Burma within French media coverage since 2012. To denounce the atrocities of human trafficking and boat slavery, authority corruption and human rights violations against refugees, Sophie wrote graphic novel "Lunes Birmanes" She has written 'Nous les innommables, un tabou birman', the biography of Rohingya Habib and an exploration of the genocide taking place against the Rohingya people, who she followed for six years from Burma to the detention centres of Australia. Sophie has also written 'Forbidden Tears' ('Les Larmes interdites'), the true story of a 4yr-old girl forced into resilience during Pol Pot genocide. Sophie birthed a great concern for the environment as a result of seeing the destructive activities of humans on the natural landscape as she explored oceans and tropical rainforest. After directing TV reports for the French Television in Indonesia, Burma, Cambodia and Thailand, Sophie co-produced with Seaview 360 a series of 5 films for the Great Barrier Reef Foundation in 2015 before working as a field producer and camera operator on the 'Chasing Coral' documentary. She produced another film in Monaco before directing VR Film Out of the Blue" narrated by legendary oceanographer Sylvia Earle.
Biography: Christophe Bailhache, The Ocean Agency
Christophe is a cinematographer and photographer, Co-Founder of The Ocean Agency, an innovative Not-For-Profit based in Australia that specializes in technology-driven disruptive ideas. He is also Co-Founder of Seaview 360, set-up by The Ocean Agency in response to the growing need for virtual reality 360 content. Seaview 360 has quickly become pioneer in underwater 360-degree content production.
Christophe co-invented and led the development of the revolutionary SVII camera - a camera that takes underwater 360-degree panoramic images for both Google Street View and scientific monitoring purposes. This unique camera developed for the XL Catlin Seaview Survey has allowed him and his team to do surveys of large area and collect a huge amount of critical imagery on a scale never done before. The invention was claimed by Time Magazine to be one of the top 100 new scientific discoveries in 2015.
As the 360° lead photographer, he also heads up the Special Operations collecting 360° content around the world primarily for outreach programs such as Google Street View Oceans. His respected work associated with successful marine conservation program allowed him to be granted access to some of the most preserved area in the world amongst them: the Chagos archipelago, Aquarius, Rose Atoll, and recently Palmyra Atoll.
Christophe's work has been featured in CNN, NBC, BBC, National Geographic, TIME and in the recent award-winning documentary feature Chasing Coral and Chasing Coral VR. His 360 VR films and photos have been exhibited in prestigious museums worldwide, including the Oceanographic Museum of Monaco, the Natural History Museum, London; and the United Nations, New York.
Special Thanks
I would like to thank Jennifer Katanyoutanant, Nathan Harling, Nik Aberle, and the organizers at Koelnmasse for all the hard work, advice, patience, and effort they have provided towards making the VR Showcase possible.
The SIGGRAPH Asia VR Showcase
The VR Showcase Program aims to provide a highly visible and energetic venue to explore emerging trends and applications in virtual and augmented reality. The VR/AR Showcase offers exciting opportunities for attendees to delve deep into digital worlds, try state-of-the-art technologies, and experience new approaches for creative expression and collaboration within immersive environments.
Explore the VR Showcase to experience the real-time immersion in tomorrow's VR and AR applications.
Learn more about the highlights from our program fact sheets, including invited presentations.
Utilize the SIGGRAPH Asia 2017 VR Showcase Audio Guides by scanning the QR code on each contributor's sign and listen to the description of the work in your language onsite!