Adidas Consortium Sneaker Exchange x Juice x Footpatrol Matchcourt Mid
Written on November 5, 2017 - 1 minute read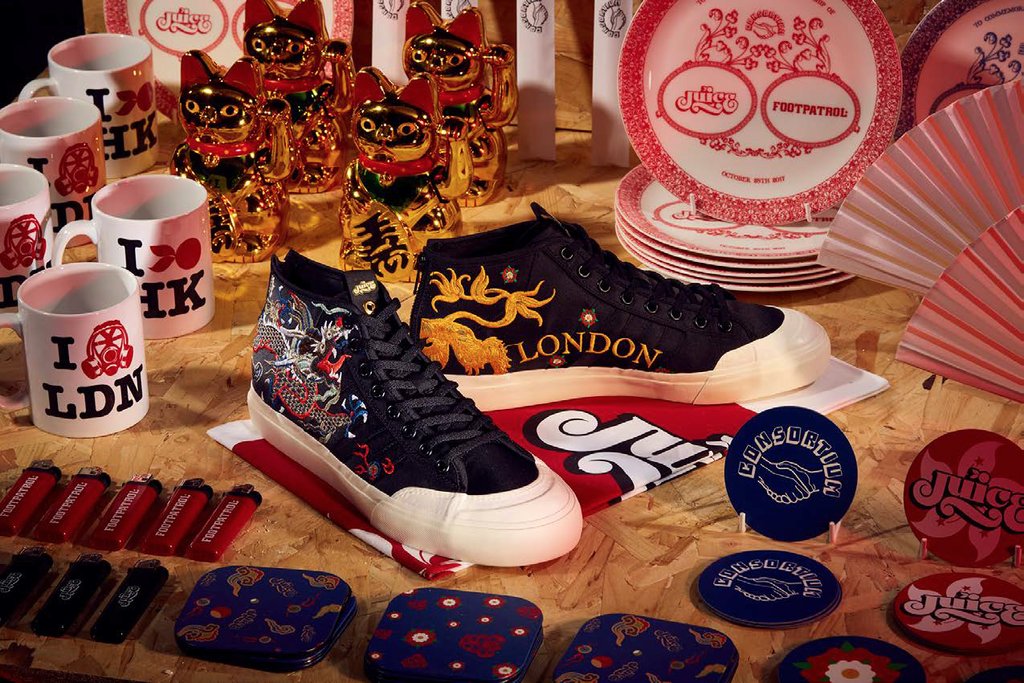 There's an article in Hypebeast that gives context to the history and influence of The United States on the fashions of post-World War II Japan and vice-versa, driving the culture clash between the Ametora style reminiscent of East Coast Ivy Leaque-esque prep (as filtered through a Japanese lens) and the Sukajan (スカジャン) worn by the working class youth in defiance of the normalization of Americana during the period.
I like the idea of the Sukajan, or souvenir jacket, as a statement piece that reflects the balance in contrast and duality that comes with growing up as a Third culture kid. I have a lot of pride in my multicultural background, and the Sukajan expresses those sentiments in embroidery and detailing without losing the classic shape of an American heritage jacket.
This is a roundabout way of saying that I really like this month's Adidas Consortium Exchange, which is a variant of a cult classic with the same aesthetic sensibility. Designed by Hong Kong's JUICE and London's Footpatrol, the mismatched embroidery on black canvas is meant to represent each city. It, for me, has an urban edge that reflects my time in Hong Kong, and the continuing association I have with a bustling city that serves as a hub for cultures and experiences unlike any in the world.